Customized Magic Number 8 Ball
It is Big 4.75" Custom Fortune Telling Ball we did for Shaw Media with the inside messages to be customized with our own sayings
About the artwork for magic answer ball. About the color, we would like to explain to you. We could make sure the color will be match PMS color, it isn't CMYK,
also we have Pantone color card. Generally we will send the image of pre-production sample to customer to confirm(compare with pantone color card).
After customer confirmed, we will produce, please check attach images, these are we produce before.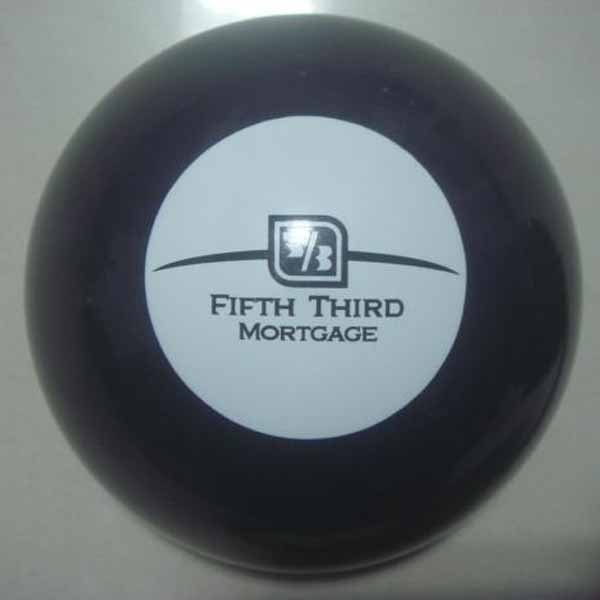 Custom Magic Number 8 Ball For Fifth Third Mortgage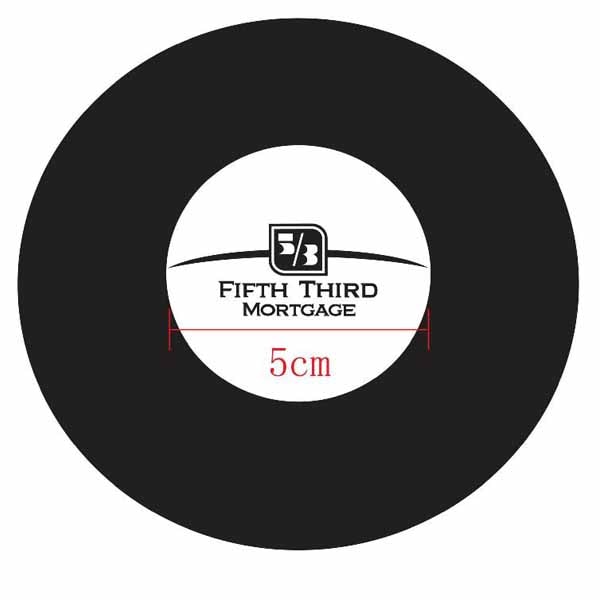 Text To Say Around The Answer Window of the Ball
you can see the creative for what client want the text to say around the answer window of the ball.
Custom Magic 8 Ball Messages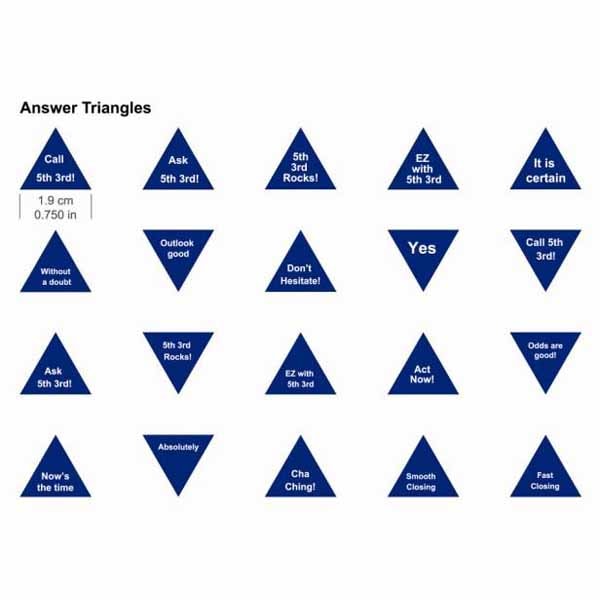 Custom Black Magic 8 Ball For Sunglasses Distributor
1. Can I have a custom message in the ball?
If you want to create your own custom answers, that would be $1800-$2000 charge and extra 20 days for the custom molding fee
2. How many custom messages will it hold?
Each custom saying up to 15 or 18 characters, total 20 sayings on the inside dice.Please offer a list of 20 custom answers, we will draw a design artwork for your confirmation.
3. Can I create custom artwork for the outside of the ball?
Could you mind to let me know you quantity and magic 8 ball size?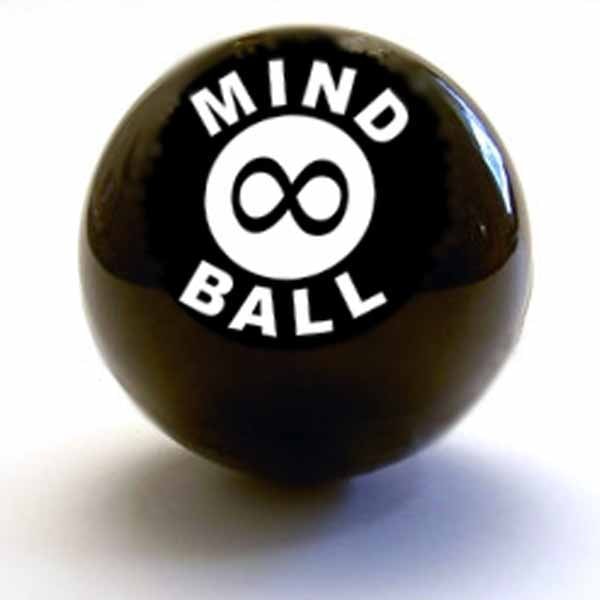 Custom Magic 8 Ball Messages
Call 5th 3rd!
Aak 5th 3rd!
5th 3rd rocks
EZ With 5th 3rd
it is centain
Without a doubt
Outlook Good
Don't Hesitate!
Yes
Call 5th 3rd
Ask 5th 3rd
Cha Ching!
Smooth closing
odds are good
Act Now!
May i know your idea about our magic ball?
Contacts
Copyright © Magic 8 Ball Answers ! All rights reserved. Web Site Design, Marketing, Advertising by KMH Enterprise