Custom Magic Eight Ball
It is Magic 8 Ball We Design For Sunglasses Distributor as a promotional gift.
You can see " BE UNIQUE, BE YOU, BE UNOFFICIAL" with all text in white an the only the logo in color,for the front,
we use logo for "Unofficial" (delete "(UN)3) just add UNOFFICIAL with the logo.$ and it is custom black sample with 1 blue sample ref 320C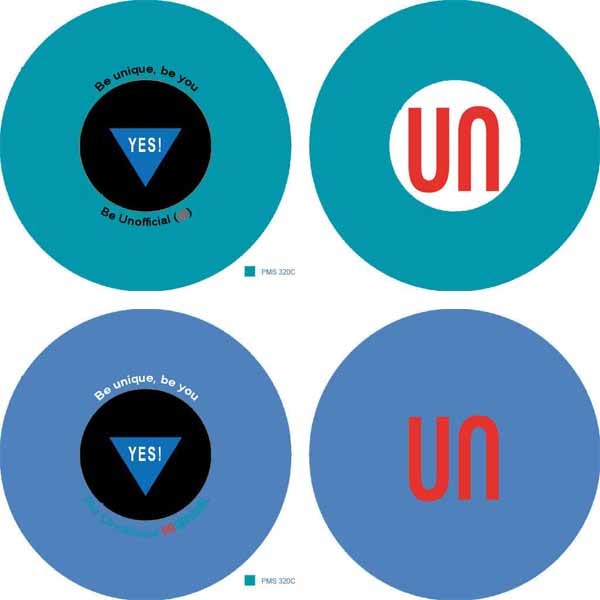 Custom Black Magic 8 Ball For Sunglasses Distributor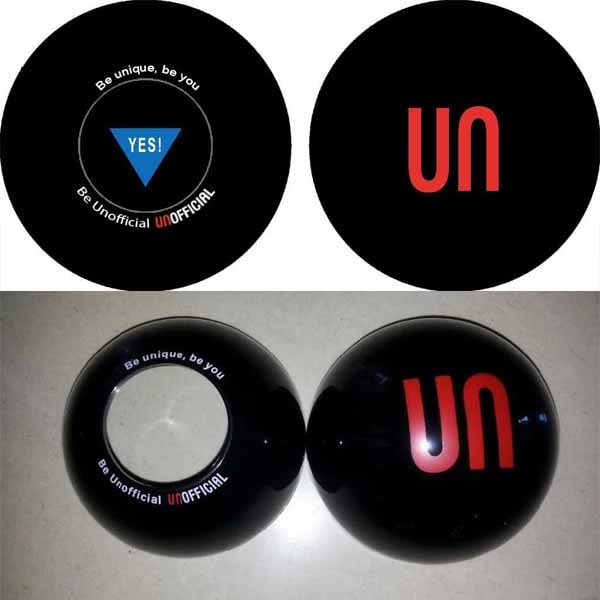 Ask Us Magic 8 Ball Questions
1) Is air express included in your cost below?
Yes. we will quote to you including air express charge to your address your country

2) Can balls be produced in RED: PMS 485 Coated?
Yes. We could produce the ball in red color according your PMS number requirement. PMS number 485 is OK.

3) Is a 2nd colour for logo imprint available? If so, our client's colour is GREY PMS 431 Coated
if you would like print two colors for ball? One is
PMS 485, the other color is Grey PMS 431? If yes, it is OK. Just each color's magic ball's MOQ should be 100 pcs.
And you need to pay extra $50 for addition color GREY PMS 431.

4) Is printing of NZ Post logo on ball (as per attached photo below) included in price?
Yes.The price I quote to you including two colors logo print. I am not sure NZ post logo design. If it is not more than
2 colors. It is OK. The price including the logo.

5) Is box included in cost below? Or is ball shrink wrapped?
Yes. The price including the white box.

6) Can box be personalised within cost below? Box could be personalised with extra $850, Also it will cost extra set up charge
and additional produce charge.Please notice.


Could you mind to share custom magic eight ball?
Contacts
Copyright © Magic 8 Ball Answers ! All rights reserved. Web Site Design, Marketing, Advertising by KMH Enterprise