Architectural Firm Year Anniversary Celebration Gift
Some of our customer maybe can not make a desicion on what kinds of magic 8 ball he like.
So we collect all magic 8 ball we have done and we sort, classify and file maigc 8 ball documents.We want to show your more idea which you may need to see..
Please noted that we will ask our client to give permission before you send you arwork proof,sample or designer docuement out.
if you are company are focus on Architectural Firm please find more information for your reference.
Architectural Firm Magic 8 Ball Information:
Pantone Match Color: PMS485C
Purchasing Order Size: 10 CM
Magic 8 Ball With Architectural Firm's Custom Sayings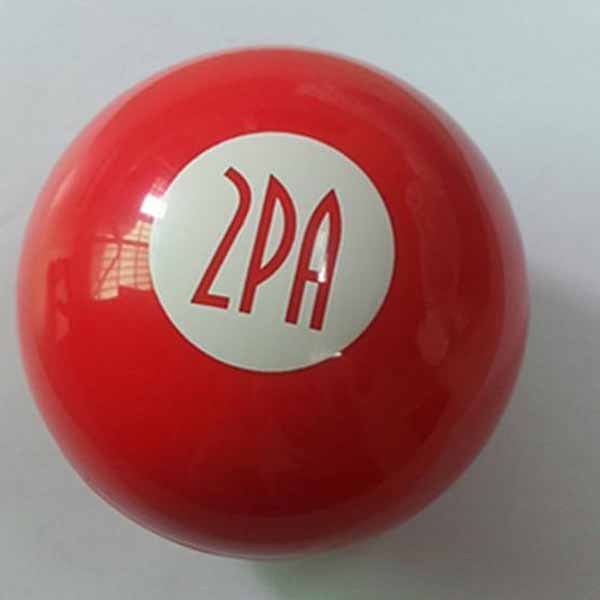 Custom Magic 8 Ball For Architectural Firm as Anniversary Celebration Promotional Gift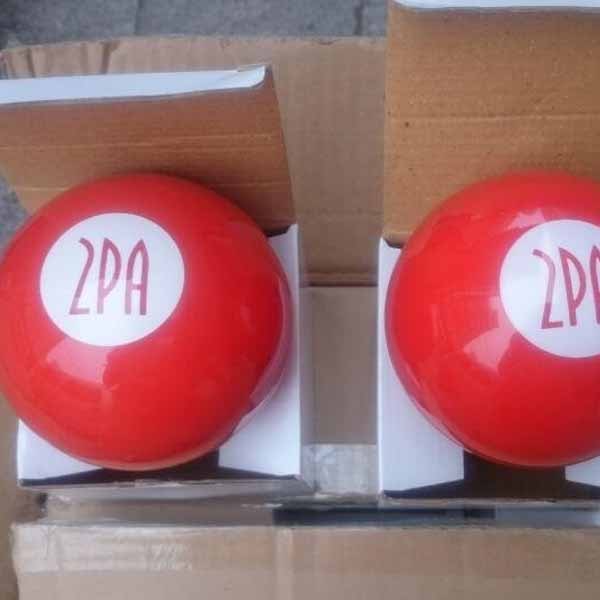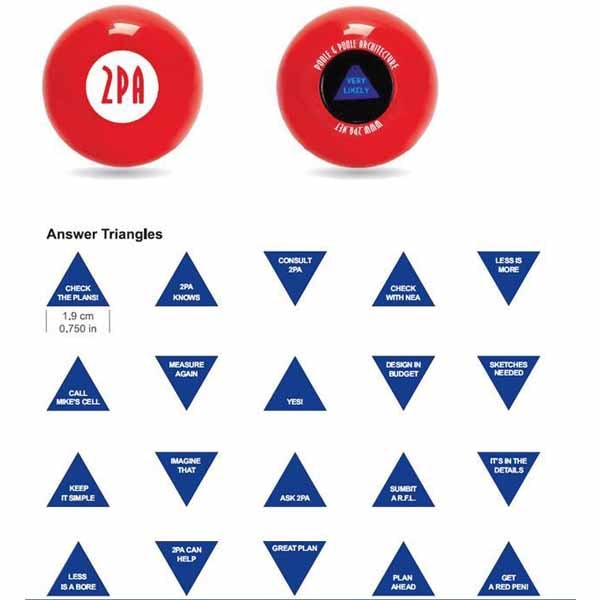 Architectural Firm Magic 8 Ball Custom Response:
Check The Plans
2PA Knows
Consult 2PA
Check With Nea
Lessis More
Call Mike's Cell
Measure Again
Yes
Design In Budget
Sketches Needed
Keep It Simple
Imagine That
Ask 2PA
Sumbit ARF.L.
It's In The Details
Less Is a Bore
2PA Can Help
Great Plan
Plan Ahead
Get A red Pen
Frequently Asked Questions:
#1 I am looking for more information and possibly a sample of the magic 8 ball. Is there a minimum order and if so, what is it? Thank you,
WAs we are in China, random sample is for free but need you pay air express shipping cost. Also different size with different MOQ, the MOQ of 10cm and 12cm is 100 pcs.

#2 We like the sample you sent us very much! We are interested in a bright red. Do you have any samples like that?
We would gladly pay to have one shipped so we can see it. In the past, when we haven't seen the red beforehand we have been disappointed in the color.
Do you have any suggestions for a Pantone Red? When we looked online at Pantone the comments were that the red fades. Also,
is there an additional charge for doing a red instead of basic black?
Yes we have red color ball sample. Please check attachment image. In fact we had do many magic answer ball orders in red color for our customer.
Generally our customer choose Pantone 485C color. The color won't fade. Will not have other additional charge. $200 set up charge as I quote to you is OK. Just let me know how many you want.

Custom Magic 8 Ball Option:
May i know your idea about our magic ball?
Contacts
2015-2016 Copyright © Magic 8 Ball Answers ! All rights reserved. Web Site Design, Marketing, Advertising by KMH Enterprise